Types of Construction Drawings – If you are planning to build a house, whether residential or commercial, or renovate your existing home for that matter, you will need an architect services. Professional architects deliver high-quality services and hardly take any shortcuts.
As a builder, you should understand the different types of construction drawings. This way, it will be easier for you to collaborate with your architect and understand all the drawings they present to you.

You do not have to worry about anything because this article presents the most common types of drawing for constructions and what they contain.
Architectural Drawings – Actual Types of Construction Drawing
This is the main type of construction drawings you will get from a professional architectural company. It is the most detailed and what many builders use to understand their house. These architectural drawings are always based on a measurement scale, which you can easily apply on the site.
Architectural drawings contain the following:

Floor plan – This gives details of the number of rooms on each floor of the house, their measurements, arrangements, and positions of amenities such as the beds, toilets, and closets.
Site plan – This is an aerial view of the entire site capturing the position of all structures, sewage line, drainage, gate, garden, and driveway. It will show the actual positions through measurements.
Elevation – Elevations are given in different ways, but they all help architects, constructors, and builders understand the direction in which every part of the building is facing, how the roof will look like, and other general details of the building.

Since the architectural drawings are the most detailed, the Humphreysandsons architects advise on taking time to understand all the sections of the drawing as discussed above. The builder, who is the client should ask the architect as many questions as possible until everything is clear.
Structural Drawings – Core Types of Construction Drawing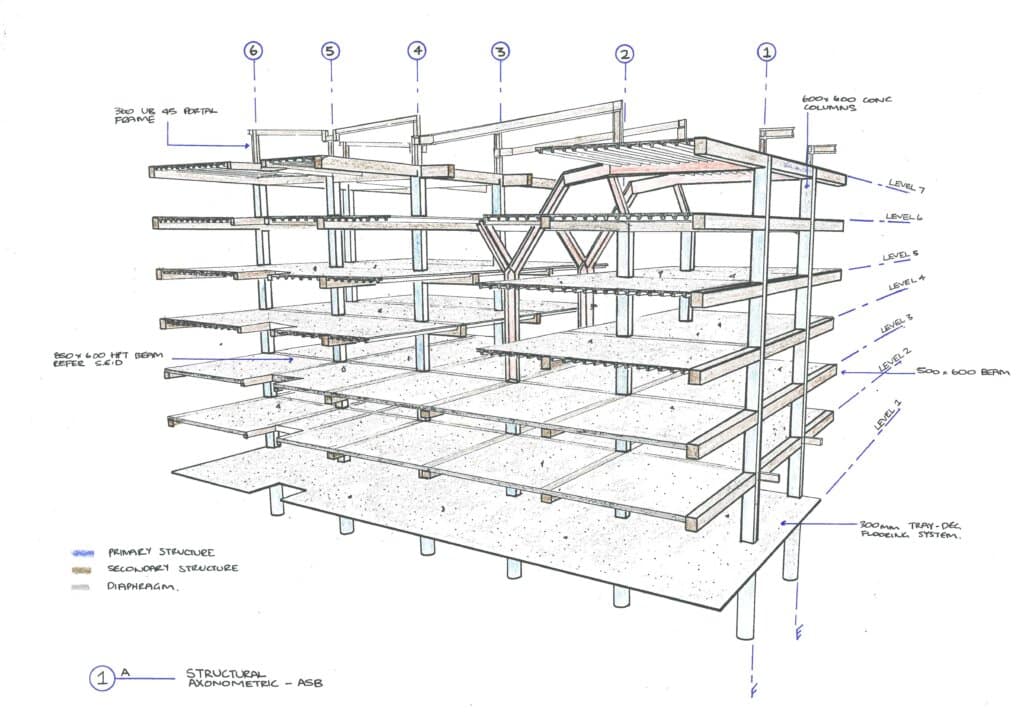 These are the engineering drawings that focus on the structural part of the building. They will indicate all the building materials used on the foundation, walls, columns, windows, and roof. Columns, plinth beams, lintel beams, and roof beams are all covered in detail. The structural drawings also show the foundation structure and all other areas. The standards indicated should be followed to avoid stability problems and allow the house to pass the inspection.
Electrical and Plumbing Drawings
As the name suggests, these two give a detailed plan and diagram of electrical wiring and plumbing lines. The architects ensure that they follow the standards while also maintaining the logical flow from one point to the other. Both the electrician and the plumber should be in a position to understand these diagrams without any challenges.
HVAC and Fire Drawings – Important Types of Construction Drawing
Both commercial and residential houses require HVAC and fire plans and every detail is covered in these drawings. They are also prepared by experienced architects in these areas. However, a lot of modifications might be done along the way depending on many factors.
Read also: Master Bedroom Ideas
Conclusion
Apart from the architectural drawings, there are many others that every builder should be aware of and understand. However, it is more important for the constructor, plumbers, engineers, and electricians to understand them in detail so that they will make sure that everything is according to plans. – Types of Construction Drawing